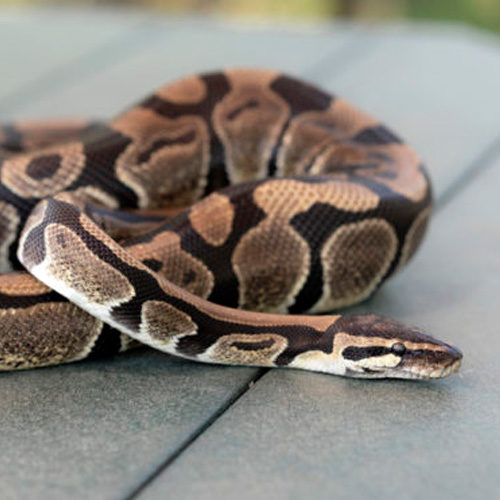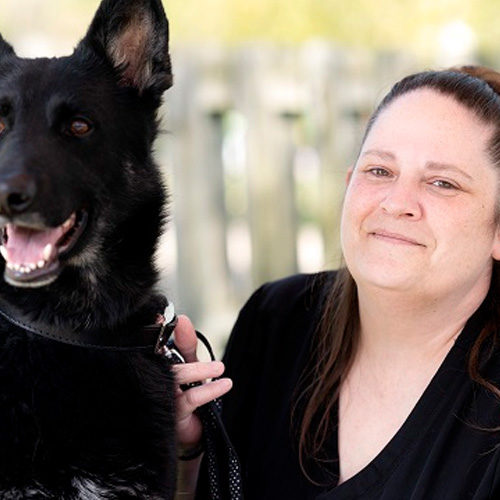 Murphy grew up in Florida and Michigan. She is a mother and grandmother that loves animals. When she is not working, Murphy enjoys camping, fishing, cooking, and spending quality time with her kids and animals.
Own Pets: "Hades, a 3-Year-Old German Shepherd, and three cats – Thor, Loki, and Groot"
Favorite animal: "German Shepherd – They're loyal, intelligent, beautiful and protective"
Favorite thing about working at PVH: "Everything. I have never experienced the sincerity and kindness of both the staff and bosses."
If you could learn to do anything, what would you do?: "Scuba diving and exploring the ocean"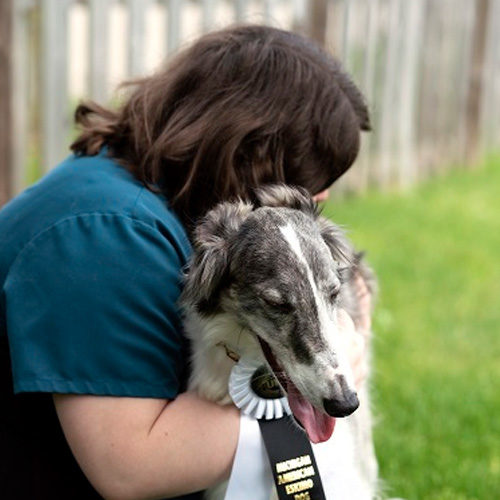 Jodie grew up on the east side of the state in Metro Detroit. She graduated from Oakland University with a Bachelor of Science in Environmental Science with a specialization in Environmental Sustainability and Resource Management. Jodie is also an Associate Wildlife Biologist certified by The Wildlife Society. She has a special interest in animals, so she initially specialized in wildlife, and then moved on to working with companion animals.
Current role and responsibilities: "I am our Lead Receptionist! I do a little bit of everything, including checking clients in and out, and answering phones, emails, faxes and texts. I also do a bit of back office work, like ordering our Hill's prescription diets, and checking in and entering inventory into our computer system. I am also in charge of reporting our controlled substance usage."
Favorite Animal: "Dogs would be the obvious answer, and I feel the reason is pretty self-explanatory, but foxes are a close second!"
What do you enjoy when you're not working? "I like to read, play video games, and binge watch the latest true crime or fantasy series. I also really like to spend time with my dogs – we train weekly, and often take weekend or day trips to dog shows for conformation and performance sports. My dogs especially like participating in barn hunt and lure coursing!"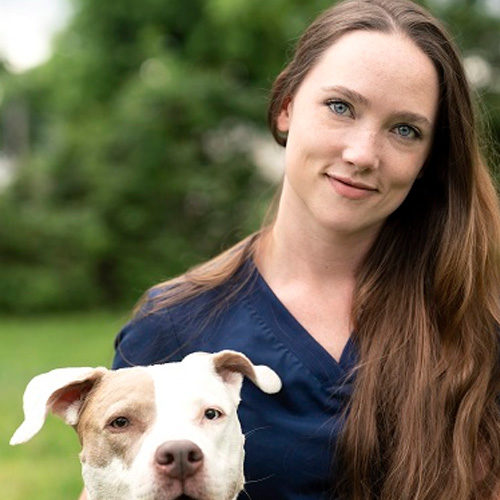 Amber grew up in Chicago and received a B.A. photography before moving to Lansing. When she is not working, Amber enjoys experimental photography techniques, being able to relax, and spending time with family and friends.
Why did you become a veterinary professional?: "In order to help others care for their beloved pets. It's a very rewarding career being able to help and see animals grow."
Own Pets: "I have my 10-year-old Pitbull, Izzy. She is a goofball that you can find sleeping on the couch or going 100mph!"
Favorite animal: "Honestly, dogs. They are just full of unconditional love to give and are so incredibly rewarding to get to work with on a day to day basis."
Favorite thing about working at PVH: "At PVH, there is such a positive family environment where everyone supports each other."
Fun Fact: "My favorite actor is Anthony Hopkins. It's a borderline obsession."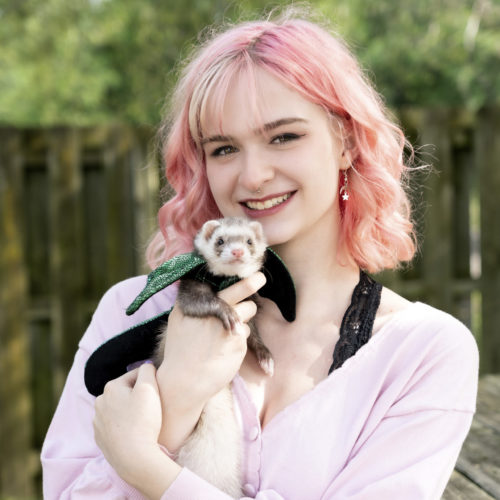 Maille grew up in Stockbridge with her parents and 3 siblings. She always had lots of cats growing up and has always loved them. Maille is currently a receptionist at PVH – she answers phones and assists clients at the front desk. When she is not at work, she really enjoys fostering kittens and playing video games.
Favorite Animal: "Cats. I've always had cats and I love them. I also really like ferrets."
Why did you become a veterinary professional?: "I love animals. I enjoy helping people in need, and I LOVE being able to work with my mom."
What do you like about working at PVH?: "I love working with my mom & all the other staff in general. I've met people here I'll want to be friends with even after I don't work here anymore. Everyone really cares and looks out for each other."
What is the most inspiring part of your job?: "I love when animals with a chronic condition come in and we are able to do something to help when they haven't had success elsewhere."
If you could learn to do anything, what would it be?: "Fly. I want to be a bird."
What 3 Traits define you?: "Pink, pink, pink. I really love pink. And cats."
What is your favorite memory at PVH?: "Coming in on my day off to pick up 2 kittens who were brought in bordering alive and taking care of them & seeing them thrive."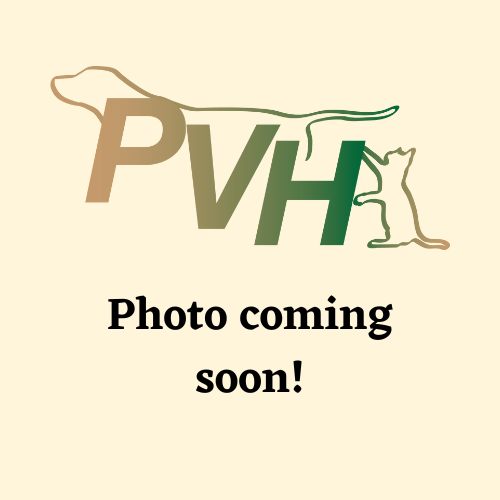 Amanda grew up in Leslie, MI. She lives on a small hobby farm with her husband and three children. She started her career in human medicine before coming to work in Veterinary Medicine. When she is not working, Amanda enjoys spending time with her family and pets.
Number of Years in the Veterinary Industry: "3 years"
Favorite animal: "Otter – they are cute and curious."
What do you like about working at PVH?: "The caring environment, interacting with clients and their pets."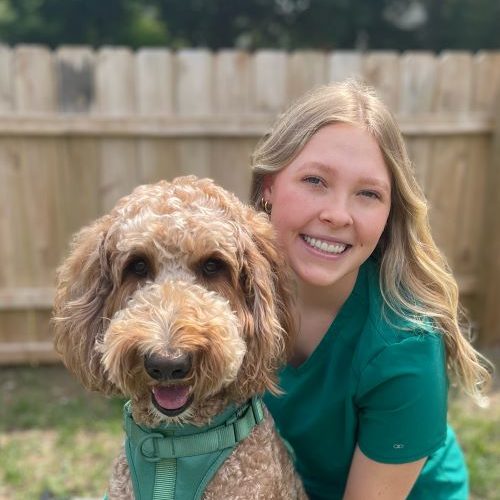 McKenna is currently attending Michigan State University as a Human Biology major on the pre-dental track, with a minor in pharmacology and toxicology, with plans to attend dental school post-undergraduate education. When McKenna is not at work, she enjoys running and hiking with her dog Winston.
Own Pets: "Winston, a 2-year-old Goldendoodle"
Favorite Animal: "Dogs, because they're the best."