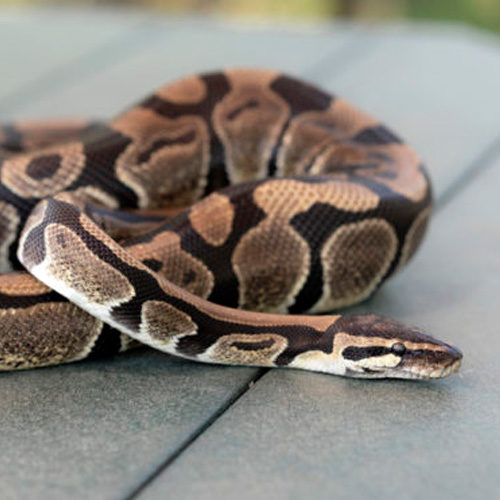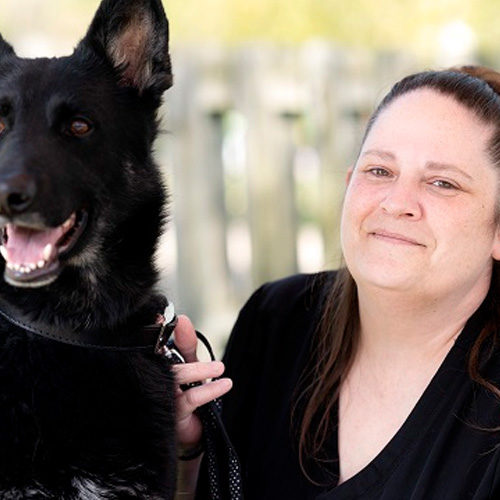 Murphy grew up in Florida and Michigan. She is a mother and grandmother that loves animals. When she is not working, Murphy enjoys camping, fishing, cooking, and spending quality time with her kids and animals.
Own Pets: "Hades, a 3-Year-Old German Shepherd, and three cats – Thor, Loki, and Groot"
Favorite animal: "German Shepherd – They're loyal, intelligent, beautiful and protective"
Favorite thing about working at PVH: "Everything. I have never experienced the sincerity and kindness of both the staff and bosses."
If you could learn to do anything, what would you do?: "Scuba diving and exploring the ocean"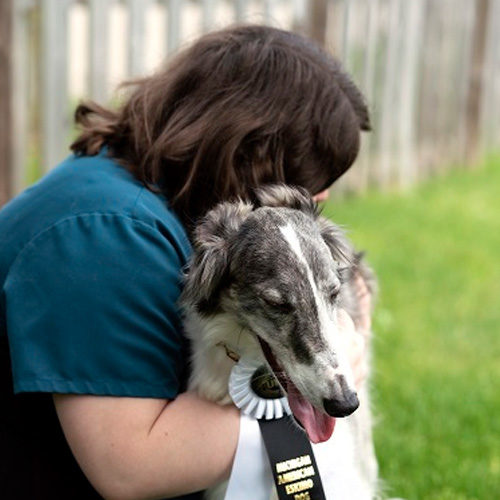 Jodie grew up on the east side of the state in Metro Detroit. She graduated from Oakland University with a Bachelor of Science in Environmental Science with a specialization in Environmental Sustainability and Resource Management. Jodie is also an Associate Wildlife Biologist certified by The Wildlife Society. She has a special interest in animals, so she initially specialized in wildlife, and then moved on to working with companion animals.
Why did you become a veterinary professional?: "When I was a child, I had dreams of working with animals. I wanted to be a marine biologist, I wanted to work with horses, I wanted to be a musher (due to a childhood obsession with Balto)… The specifics changed every so often. When I was in college, I settled on wildlife biology. I worked as a naturalist at a nature center for a while, but ended up deciding that I wanted to go back to working with companion animals."
Favorite Animal: "Foxes. Foxes are such neat, adaptable little creatures. There is a species of fox on nearly every continent, and they are all so different. And also, basically anything in the Mustelid family – weasels, ferrets, martens, mink, wolverines, and so on. Pine Martens are gorgeous creatures, and have you ever seen a stoat bounce on a trampoline? It's hilarious."
What do you enjoy when you're not working?: "I like to play video games, read, and draw. And I also really like to spend time with my dogs – we train weekly, and often take weekend trips to dog shows for conformation and performance sports."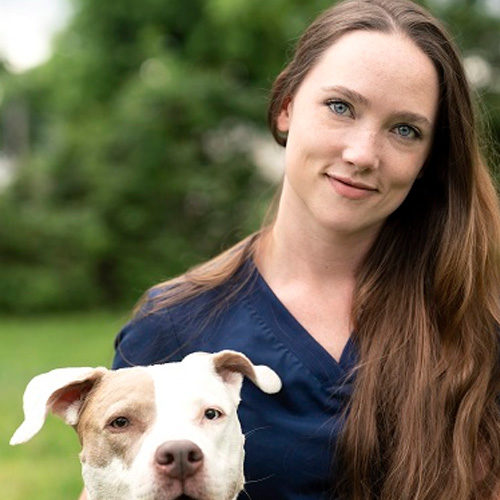 Amber grew up in Chicago and received a B.A. photography before moving to Lansing. When she is not working, Amber enjoys experimental photography techniques, being able to relax, and spending time with family and friends.
Why did you become a veterinary professional?: "In order to help others care for their beloved pets. It's a very rewarding career being able to help and see animals grow."
Own Pets: "I have my 10-year-old Pitbull, Izzy. She is a goofball that you can find sleeping on the couch or going 100mph!"
Favorite animal: "Honestly, dogs. They are just full of unconditional love to give and are so incredibly rewarding to get to work with on a day to day basis."
Favorite thing about working at PVH: "At PVH, there is such a positive family environment where everyone supports each other."
Fun Fact: "My favorite actor is Anthony Hopkins. It's a borderline obsession."